Lattuga Red Salad Bowl Seeds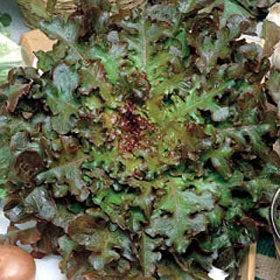 Description

Forms a voluminous head of reddish-bronzed leaves. Non-hearting, just pick young leaves as required or cut the full head, wash and keep in the refrigerator.
Lettuce is very suitable for inter-cropping between taller, long-standing vegetables, such as beans, tomatoes, peppers, etc. Lettuces require rich, moisture retentive soil free of weeds
Aftercare Instructions

The whole plant can be lifted complete with roots, soil washed from the roots, which will keep the leaves fresh for a longer time.