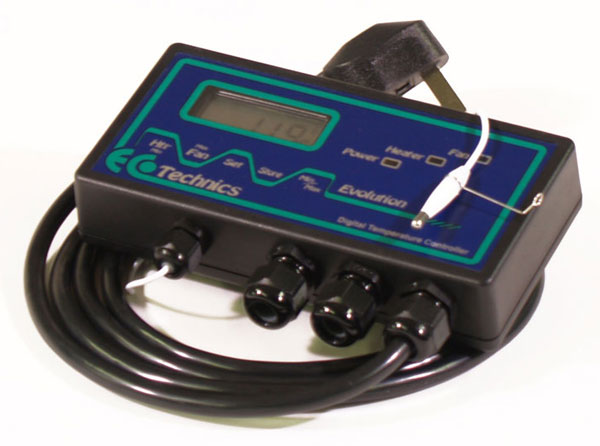 Temperature is one of the most important environmental factors in your grow room / glasshouse all plants have an optimum temperature at which they will grow at and a minimum and maximum temperature that they can survive therefore temperature is very important to the health & growth rate of all plants.
The Evolution digital temperature control System constantly monitors the temperature in the growing area and independently controls fans, heaters and humidity in order to optimise conditions for plant growth.
Plants grown in optimised environments grow much faster and bigger resulting in increased yields and decreased crop cycle times.
This Controller can be used in conjunction with the new Evolution Carbon Dioxide controller.