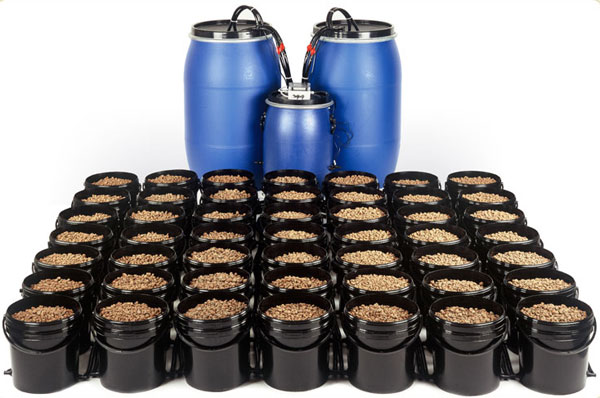 Introducing the brand new MultiPod™ System which has already been fondly dubbed The SuperPod™. This hydroponic system incorporates all the benefits of the years of research and development that went into the HydroPod™ and the DetachaPod™ systems, but also incorporates brand new technologies. Merging nature and technology even closer together taking you into the cutting edge of future design and development. If you want state of the art the this is it!
The MultiPod™ is a deep trough modular flood and drain system but works off one major water tank for easy maintenance and usability. The system can be expanded at any given time in the future to a maximum of 100 pods. This allows a grower to start small then as time and experience is gained can then expand the existing system with minimum upheaval.
The MultiPod™ System comes with pumps, timer, brain, clay pebbles and full instructions.