HomePage | Faq | Manual | Catalogue | Product Search | Contact Us | Find Us | Order Form | Gallery | Java | Music | Site Search | Affiliates | Site Map | Links
Manual: Intro | Propagation | Nutrients | Growth Enhancers | Lighting | Hydro Systems | Growing Environment | Further Info | Product Docs
Documents: Supplied By HydroGarden: Vaportek Two Speed Air Purifier
Product Description
The two speed air purifier features multistage air cleaning and exclusive adjustable odour control. Only Vaportek's Air Purifiers use Vaportek's patented odour control membrane system. These small packets "breathe" out a non-toxic deodoriser vapour to control malodours fast. Independent tests confirm that this air purifier is capable of removing more than 99% of pollen and over 95% of atmospheric dust. Filters and replacement membrane kits are designed to be replaced every 90 days.
Specifications
The Air Purifier will treat areas up to 1800 cubic feet (15' × 15' × 8'). The multistage filter includes:
foam - to remove large airborne particles,
activated charcoal - that absorbs odorous gases and a
special filtrete - from 3M designed specifically to remove pollens, mould spores, dust and cigarette smoke.
Quiet, two speed operation and compact round design allows for use in any setting.
Warranty
The Vaportek Two Speed Air Purifier is guaranteed against manufacturers defects to withstand normal use for a period of one year. Damage caused by misuse, abuse or failure to follow instructions is not covered. Should you experience any problems please contact the place of purchase. A receipt must be produced to obtain any warranty work.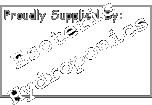 ---

HomePage | Faq | Manual | Catalogue | Product Search | Contact Us | Find Us | Order Form | Gallery | Java | Music | Site Search | Affiliates | Site Map | Links
Manual: Intro | Propagation | Nutrients | Growth Enhancers | Lighting | Hydro Systems | Growing Environment | Further Info | Product Docs
Bringing Nature And Technology Together:
Esoteric Hydroponics
8 Martyr Road
Guildford
Surrey
England
UK
GU1 4LF
UK Telephone: 01483 596484
International Telephone: +44 1483 596484
UK Mobile: 07958 698152
Internatonal Mobile: +44 7958 698152
UK Fax: 01483 596490
International Fax: +44 1483 596490
Web: http://www.blunt.co.uk/
EMail: webmaster@blunt.co.uk