HomePage | Faq | Manual | Catalogue | Product Search | Contact Us | Find Us | Order Form | Gallery | Java | Music | Site Search | Affiliates | Site Map | Links
Manual: Intro | Propagation | Nutrients | Growth Enhancers | Lighting | Hydro Systems | Growing Environment | Further Info | Product Docs
Documents: Supplied By HydroGarden: Vaportek Optimum 4000
Product Description
The Vaportek Optimum 4000 is versatile, safe and effective, this quiet compact electric unit improves indoor air quality using Vaportek's patented non-toxic membrane.
The electronically controlled Optimum 4000 features a quiet fan that moves air through the unique Vaportek cartridge. A convenient control switch allows you to precisely control output with 10 settings. A green neon indicator light shows when the unit is operating. Odours are neutralised by the patented Vaportek system, which features a "breathing" membrane containing an exclusive mixture of non-toxic essential oils. Deodoriser vapour is released as airflow passes over the membrane sealed inside the replaceable cartridge. The Optimum 4000 neutralisers malodours instead of masking them with an overpowering fragrance. The cartridges are easily replaced and will remain effective for up to three months. The non-toxic Optimum replacement cartridge is sealed for easy use, eliminating problems associated with gels, liquids and pressurised sprays.
Specifications
The Optimum 4000 solves difficult indoor air quality challenges and can effectively treat open spaces up to 2000 cubic feet / 45' × 45' × 10' (566 cubic metres / 13.7 × 13.7 × 3 metres). H × W × L = 5" × 5" × 12" (13 × 13 × 30cm), weight (empty) = 4.5lbs (2kgs).
Warranty
The Vaportek Optimum 4000 is covered by a 12 month warranty. Damage caused by abuse, misuse or failure to follow the instructions is not covered under warranty. Should you experience any problems please contact place of purchase. A dated receipt must be produced to qualify for any warranty work.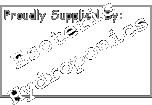 ---

HomePage | Faq | Manual | Catalogue | Product Search | Contact Us | Find Us | Order Form | Gallery | Java | Music | Site Search | Affiliates | Site Map | Links
Manual: Intro | Propagation | Nutrients | Growth Enhancers | Lighting | Hydro Systems | Growing Environment | Further Info | Product Docs
Bringing Nature And Technology Together:
Esoteric Hydroponics
8 Martyr Road
Guildford
Surrey
England
UK
GU1 4LF
UK Telephone: 01483 596484
International Telephone: +44 1483 596484
UK Mobile: 07958 698152
Internatonal Mobile: +44 7958 698152
UK Fax: 01483 596490
International Fax: +44 1483 596490
Web: http://www.blunt.co.uk/
EMail: webmaster@blunt.co.uk